Southern Indiana Market at a Glance
What's New in Southern Indiana/Louisville Real Estate?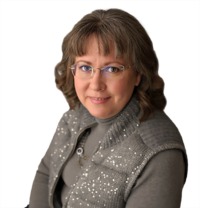 Jennifer RadiceReal Estate Broker
License RB21000014
Jennifer Radice, with Ward Realty Services, based in Southern Indiana, has been in real estate since 2021 and is assisting families with discovering their real estate goals.  Jennifer has worked in healthcare for over 25 years as a nurse practitioner, specializing in emergency services for most of her career.  However, real estate has always been a passion, having purchased and subdivided land, buying  and renovating  homes, transforming foreclosures into beautiful rental properties, and property management.  She has now moved full time into leveraging her knowledge and experience to helping clients make their real estate dreams a reality.  In her free time, Jennifer enjoys cooking, gardening, and home organization.  She lives in Southern Indiana with her husband and two cats, Ender and Ryu.